Excellence in 24/7 Emergency Care
The doctors at our sites are highly trained emergency physicians who provide consistently high quality personal care to all patients. Supported by a team of professional and experienced emergency nurses, we will ensure you receive the highest level of care possible.
120 Angas St. (cnr Pulteney St.) Adelaide SA
12 Elsa Wilson Drv. Buderim QLD
Our Emergency Centres provide:
rapid assessment and triage of patients
24 hour medical and nursing care for a full range of medical and surgical emergencies
comprehensive cardiac and chest pain services
access to Resuscitation and Intensive Care Unit
access to Radiology including X-ray, Ultrasound, MRI, CT Scan, and Nuclear Medicine
access to pathology and pharmacy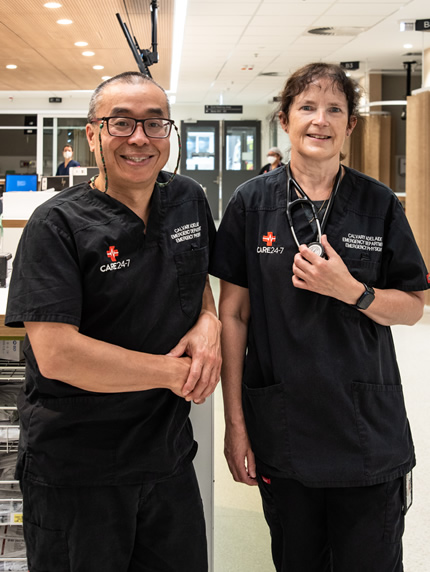 Our Emergency Centres are staffed by highly trained emergency physicians and a team of professional and experienced emergency nurses.
We provide minimal wait times for presenting patients and have direct access to a wide range of tests, specialists and treatments.
What is a Medical Emergency?
Medical emergencies are situations that you believe may be life threatening or are causing you pain or some other form of anxiety.
Anyone experiencing any of the following symptoms should attend the Emergency Department immediately:
Breathing difficulty
Chest pain
Major injury
Sudden collapse
Sporting injury
Uncontrollable bleeding
Assessment and Prioritisation
Whether you arrive by ambulance or private transportation, you will be assessed in a timely manner and your care will be prioritised according to the urgency of your presenting condition.
Patients are able to present directly to our Emergency Centres without referral
Patients can also be referred by their GP or request to be taken by ambulance
No appointment necessary
We appreciate that medical problems and unexpected events occur anytime, and it may not be possible for you to access your usual care and treatment.
We're here to ensure that you receive the treatment and care you need, with minimal wait times.